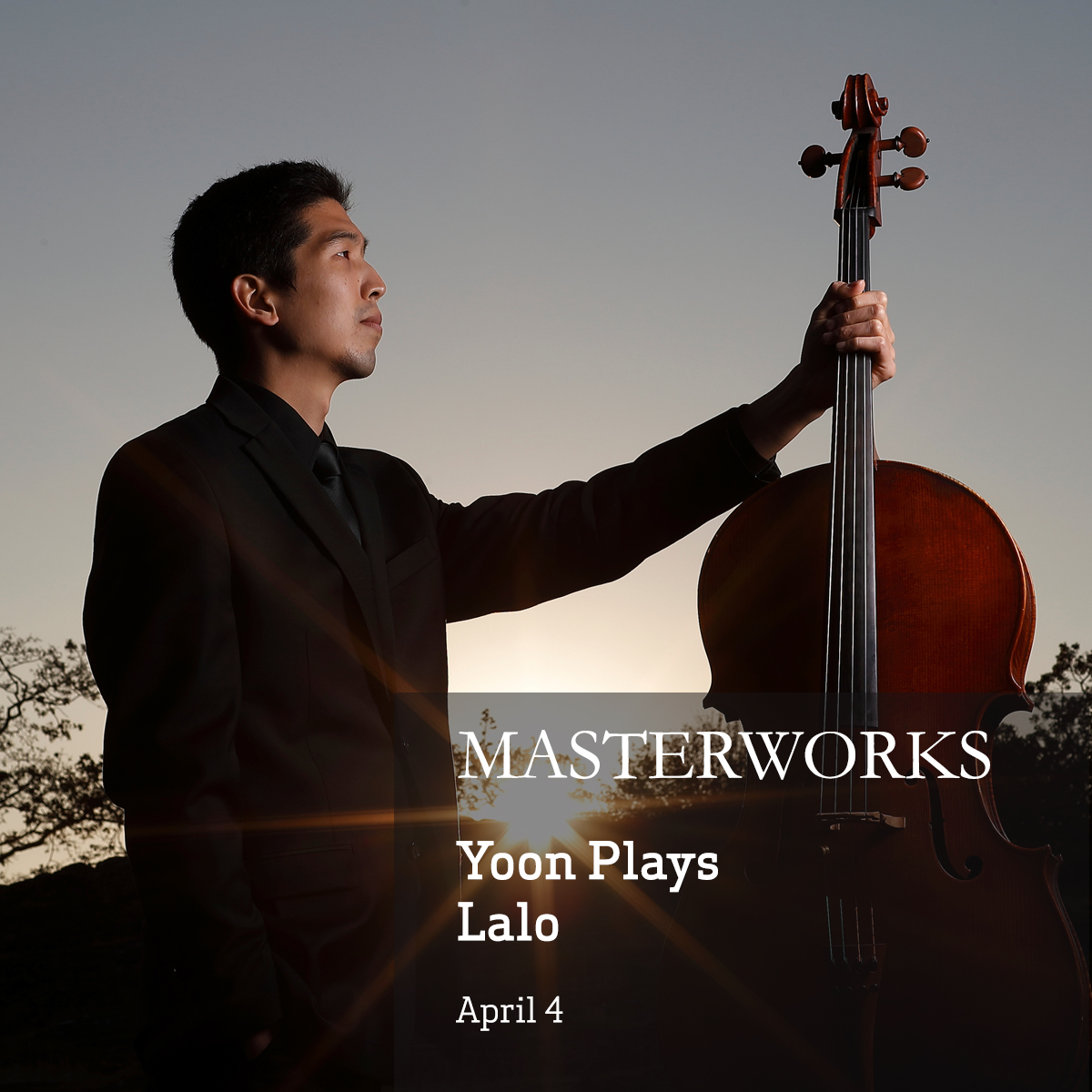 This concert has been cancelled.
Due to the public health advisory announced by Dr. Bonnie Henry, provincial health officer, the Victoria Symphony has cancelled all concerts up to May 1st, 2020. The remaining concerts of the 2019/20 season are tentative until further notice.
VS Principal cellist Brian Yoon joins the orchestra in Lalo's evocative Concerto for Cello. From its dreamy interlude to the impassioned finale, Lalo sets the stage for one of the finest works of the French repertoire- César Franck's Symphony in D minor under the leadership of guest conductor, Bernhard Gueller.
Tickets are $35 – $58. Click here for details.
Please join Bass Trombone Bob Fraser for a pre-concert talk one hour before the performance. This talk will be held in the Senate Chambers, adjacent to the Auditorium.