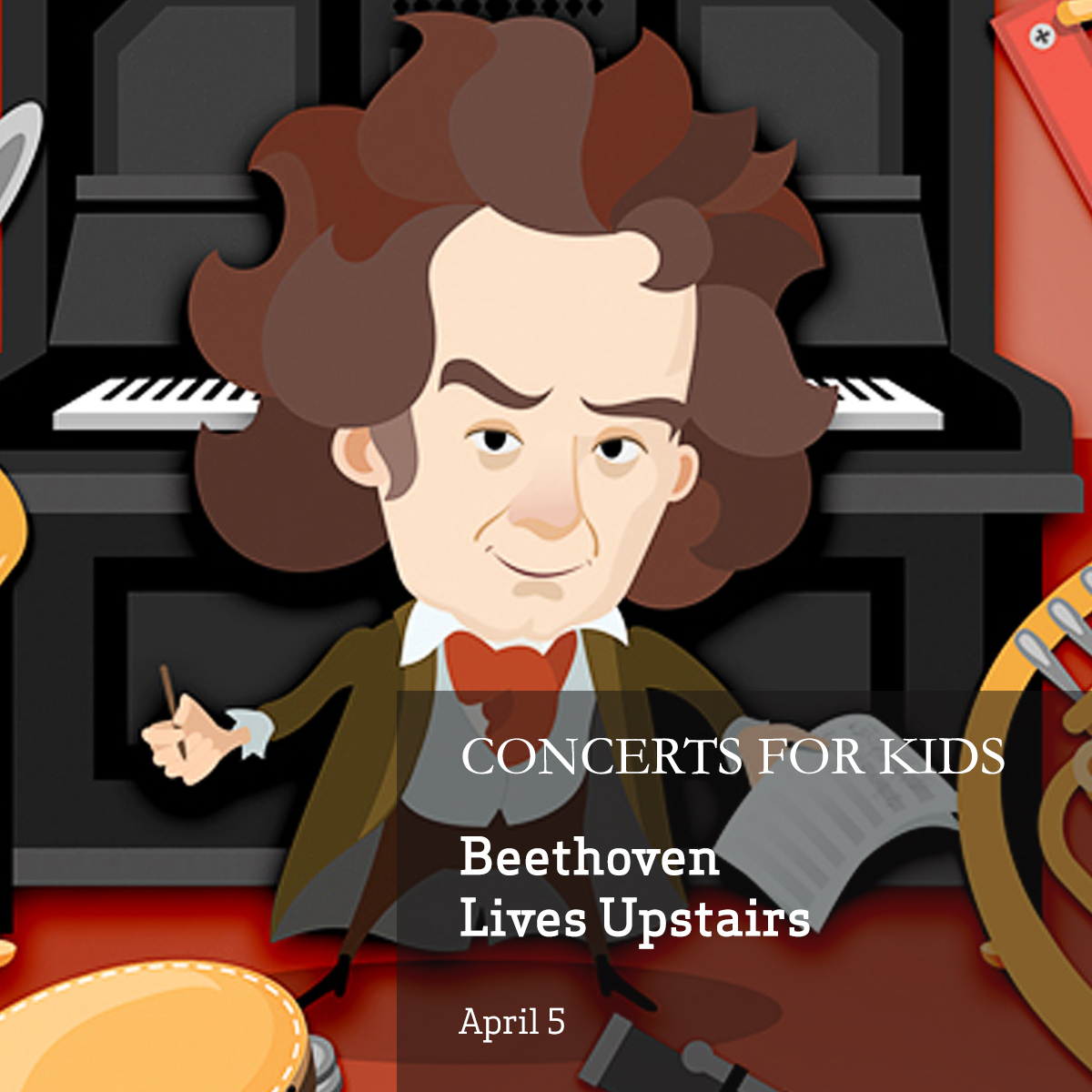 This concert has been cancelled.
Due to the public health advisory announced by Dr. Bonnie Henry, provincial health officer, the Victoria Symphony has cancelled all concerts up to May 1st, 2020. The remaining concerts of the 2019/20 season are tentative until further notice.
Life gets a little noisy and a whole lot more interesting for young Christopher after a crabby, eccentric old man named Beethoven moves in upstairs. Young listeners will be touched by history, drama, music and fun as they come to understand the genius of Beethoven and the beauty of his music. Don't miss this famous take told by the one and only Classical Kids.
Tickets are $15 – $25. Click here for tickets.