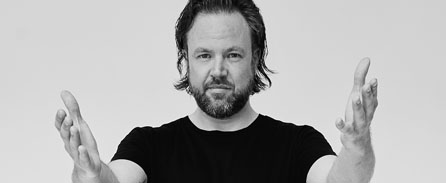 Christian Kluxen, conductor
Schubert, Symphony No. 9 in C major (The Great)
For his long-awaited return, VS Music Director, Christian Kluxen leads Franz Schubert's Symphony No. 9 in C major. Known as The Great, this work is strongly linked to Beethoven's 9th Symphony, which was given its premiere the year before, in 1825. Despite explicitly acknowledging Beethoven's influence by quoting the famous Ode to Joy theme, Schubert's own uniquely powerful voice demonstrates why he was daring enough to endure direct comparison with such a towering cultural figure.
*Please note seating is limited to approximately 300 people. When purchasing your tickets, the seats around you will become unavailable to assure socially distanced seating. All seats are the same price.
Tickets can be purchased online below or by calling Farquhar at UVic at 250.721.8480. Please review the vaccine passport procedures on what to expect at the concert venue.
CONCERT RECORDING: Please be advised that this concert will be recorded by Roll.Focus. as a part of the 2021/22 Victoria Symphony Virtual Season. While there will be no direct filming of the audience faces, reactions or expressions, wide audience shots may be captured and used in the final production. Audience reactions such as clapping will be recorded to add to the energy of the production.