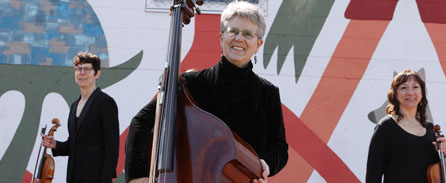 Christian Kluxen, conductor
Mahler (arr. Simon), Symphony No. 9 in D major (arr. for chamber orchestra)
One of the most beloved symphonies of all time, Mahler's Symphony No. 9 was his last completed work. Alban Berg believed that " the first movement is the most glorious he ever wrote. It expresses an extraordinary love of the earth, for Nature. The longing to live on it in peace, to enjoy it completely, to the very heart of one's being, before death comes". For this performance, music director Christian Kluxen leads the VS in the celebrated chamber version by Klaus Simon. Other than the reduction in forces, Simon's arrangement neither omits nor alters anything in Mahler's score.
*Please note seating is limited to approximately 300 people. When purchasing your tickets, the seats around you will become unavailable to assure socially distanced seating. All seats are the same price.
Tickets can be purchased online below or by calling Farquhar at UVic at 250.721.8480. Please review the vaccine passport procedures on what to expect at the concert venue.