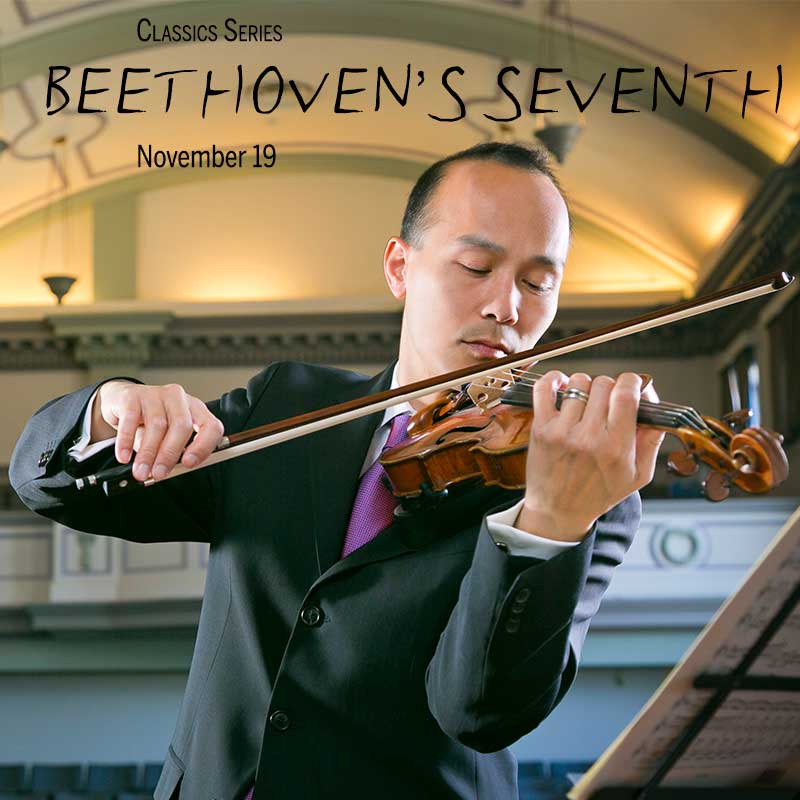 Beethoven's iconic Symphony No. 7, known for its captivating and varied rhythmic drive, headlines this concert with our dazzling Concertmaster Terence Tam performing two of Mozart's early violin concerti.
Tickets are $32 – $55 and are available here.
For more background on this concert, click here for complete program notes.
---