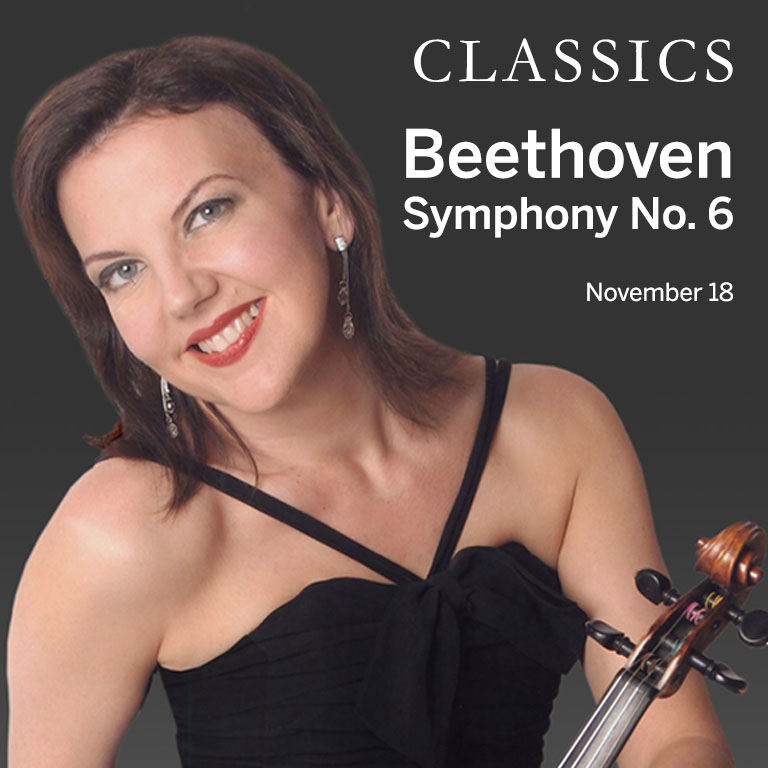 This one of a kind concert event features excerpts from Vivaldi's Four Seasons, Panufik's Four World Seasons and Piazzolla's Four Seasons of Buenos Aires are woven together featuring acclaimed violinist Tasmin Little.  Kluxen and the VS then bring you sounds and feelings of the countryside with Beethoven's Symphony No. 6.
Tickets are $32 – $55 and are available here.
For more background on this concert and complete program notes, click here. 
**There will be no pre-concert talk prior to the concert.**