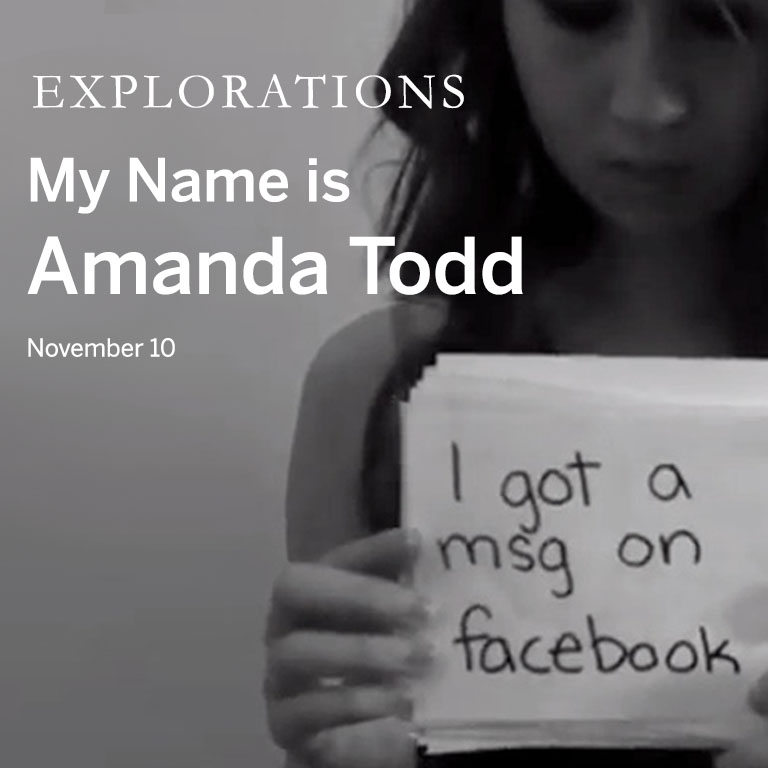 This engaging concert features an emotional work surrounding the brief life of bullied teen Amanda Todd and Zosha Di Castri's Dear Life inspired by the iconic poetry of Canadian writer Alice Munro.
This concert is presented with the support of the Hugh Davidson Fund through the Victoria Foundation. My Name is Amanda Todd and Dear Life are commissioned by the NAC Orchestra.
Tickets are $20 – $25 and are available here.
See Amanda Todd's original message here.
Watch the Fifth Estate documentary called Stalking Amanda Todd here.