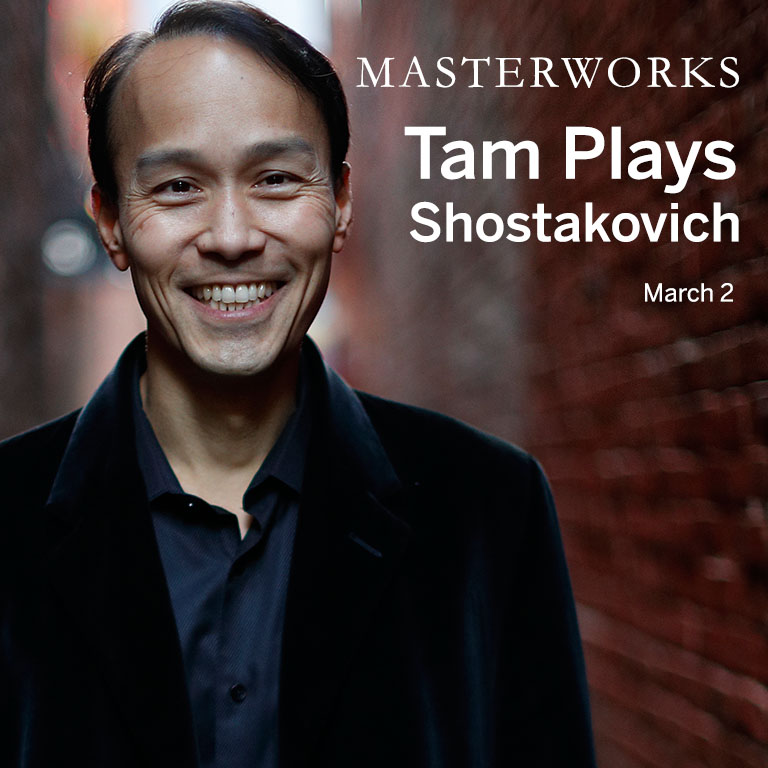 Renowned conductor David Danzmayr teams with virtuosic Concertmaster Terence Tam in this all-Russian concert performing the Shostakovich Violin Concerto No. 1. Written in the German-style, the concerto embodies Shostakovich's sarcastic humour and emotional intensity. The program concludes with Prokofiev's lyrical, reflective, yet melancholic Seventh Symphony.
Tickets are $33 – $86 and are available here.
For more background on this concert and complete program notes, click here.
Please join Bass Trombone Bob Fraser for a pre-concert talk in the west lobby one hour before the concert.