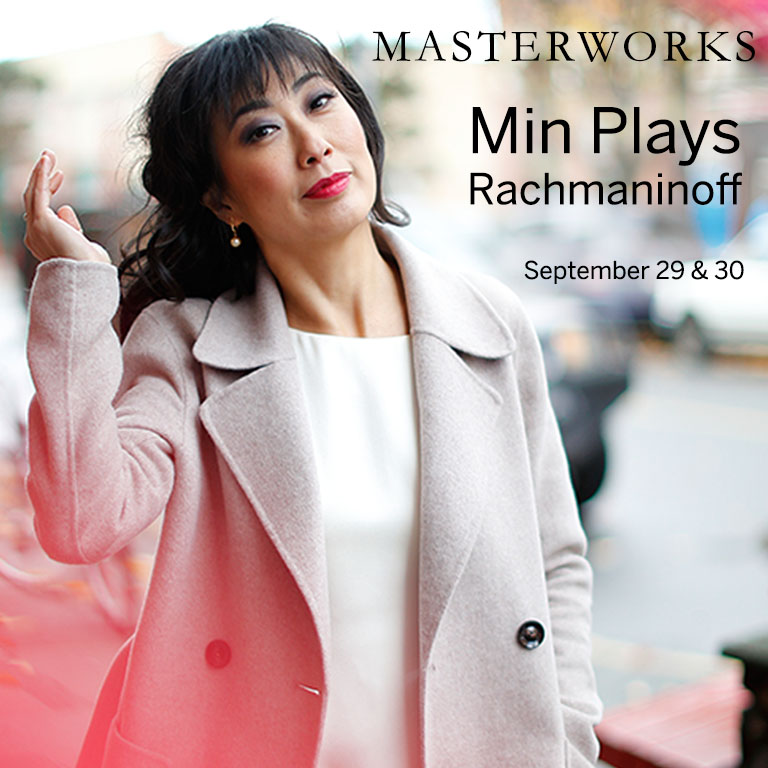 VS favourite, the dazzling Lorraine Min, plays Rachmaninoff's Piano Concerto No. 2, a piece filled with sweeping melodies expressing brooding lyricism and bursting of melancholy and passion. Brahms' powerful and majestic Symphony No. 3 concludes the program.
Tickets are $33 – $86 and are available here.
For more background on this concert and complete program notes, click here.
Please join Bass Trombone Bob Fraser for a pre-concert talk in the west lobby one hour before the concert.