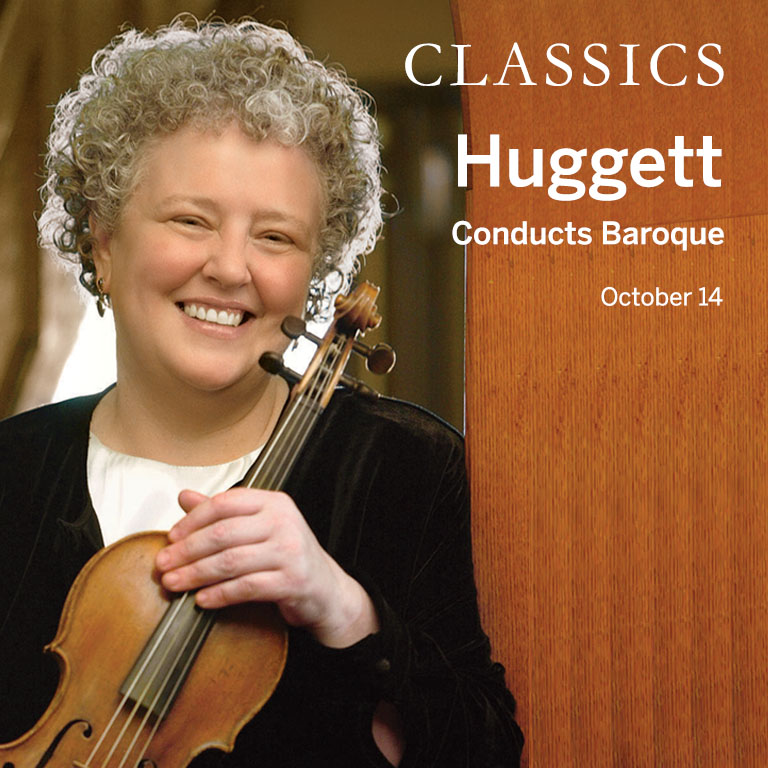 Baroque violin expert Monica Huggett, known for her unforced and expressive musicality, leads the VS in gems from the Baroque Era including works from Bach and Telemann.
Tickets are $33 – $56 and are available here.
For more background on this concert and complete program notes, click here.
Please join Bass Trombone Bob Fraser for a pre-concert talk at 1:30 pm in the Senate Chambers, adjacent to the auditorium.