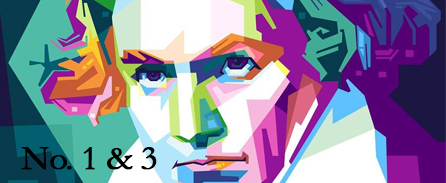 When VS had to cancel its "Beethoven 250 Celebration" mid-cycle in March, 2020 we vowed to recreate the opportunity as soon as possible. Under the baton of Maestro Kluxen, the orchestra explores the full range of Beethoven's genius.
"Beethoven's music has from the very beginning created a special bond between VS and myself. The week I was announced Music Director, I stepped in for a concert of Beethoven's 5th Symphony and Prometheus Overture. Through the week, there was a certain electricity in the hall. Since then, it feels like we are able to come back to this same atmosphere, every time we play Beethoven. In other words, Beethoven has been a binding force for us. But his music is also a universal force. Every single one of his symphonies feels like they are both the beginning and the end; like all is new and as if every note is his last. This is how I believe that his music must be performed. Every note must be a new creation, show a way, comment on its surroundings and show us a bigger picture.  Most of all Beethoven is the purest example of human struggle and final triumph. Beethoven is humanity." – Christian Kluxen
*Please note that audience size will be established according to Public Health Orders that currently allow 50% capacity.