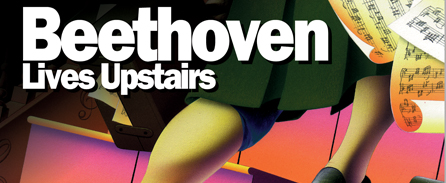 Life gets a little noisy and a whole lot more interesting for young Christopher after a crabby, eccentric old man named Beethoven moves in upstairs. Young listeners will be touched by history, drama, music and fun as they come to understand the genius of Beethoven and the beauty of his music. Don't miss this famous take by the one and only Classical Kids.
The world famous production of "Beethoven Lives Upstairs" features a lively exchange of letters between young Christoph and his uncle. Their subject is the "madman" who has moved into the upstairs apartment of Christoph's Vienna home. Through a touching correspondence dramatically underscored with the composer's most beautiful excerpts, the young boy slowly comes to understand the genius of the man, the torment of his deafness and the beauty of his music. Audiences are captivated by more than twenty-five excerpts of the master's music, including the Moonlight Sonata, Fur Elise, and the great Fifth and Ninth Symphonies. The music is magically woven into the drama as two actors share their anecdotes and observations based on true incidents from the composer's life. Presenting history, drama, music and fun, this engaging concert is an ideal addition to any children's education program or family concert series.
ARTIST BIOS
Paul Pement – Director & Producer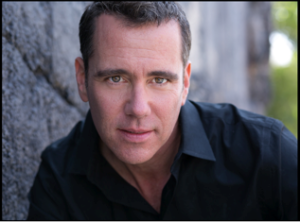 Paul serves as Executive & Artistic Director of Classical Kids Music Education, a non-profit arts organization focused on introducing children (and their parents) to the lives and musical masterpieces of the great classical composers. A BFA in theatre from the University of Illinois Urbana-Champaign and professional experience as an actor, singer, dancer, director, choreographer and stage manager have enabled Paul to achieve success with Classical Kids LIVE! programming – the "gold-star" leader in the field for creating theatrical family concerts presented by professional symphony orchestras throughout North America and abroad. Production titles include Beethoven Lives Upstairs, Mozart's Magnificent Voyage, Vivaldi's Ring of Mystery, Tchaikovsky Discovers America and the newest in the series, Gershwin's Magic Key – the first-ever symphony concert production that introduces new generations to the extraordinary legacy of the great American composer, George Gershwin.
Chris Petschler – Uncle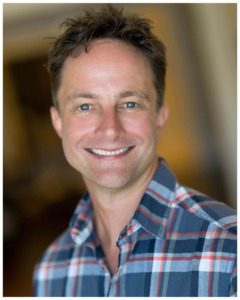 Chris worked exclusively as a stage actor in Chicago for nearly fifteen years before moving to Los Angeles, where he now works and resides full time. Chris has played many leading roles on stage over his career, including Marc Antony in Julius Caesar, David in the world premiere of Desperate Writers, and John in The Cocktail Hour, among dozens of others. On camera, his work includes several independent short films, performing opposite Ed Helms in a sit‐com called A Credit to the Family, and playing a small role in Christopher Nolan's blockbuster The Dark Knight. And, in addition to occasionally still working out of L.A. as an actor, Chris also continues to follow his newest passion, entertaining thousands each year as a Host and Emcee at international trade shows, live events, and on camera. www.chrispetschler.com
Sarah Cartwright – Christoph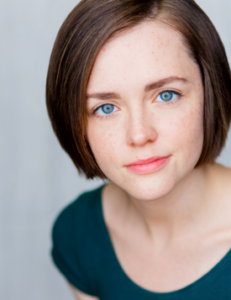 Sarah is the newest addition to the Classical Kids family and is thrilled to be aboard! She grew up in Minnesota and always had a soft spot for classical music thanks to her music-therapist parents. She even listened to the Classical Kids recordings growing up, so it's serendipitous that she's now embodying those characters! Sarah moved to Chicago to attend Northwestern University and has worked as an actor in the Windy City ever since. Favorite past productions include: Pinocchio (Neverbird Project/Chicago Children's Theatre), The Haven Place (A Red Orchid Theatre), A Comedical Tragedy for Mister Punch (The House Theatre of Chicago), and James and the Giant Peach (Northwestern University).