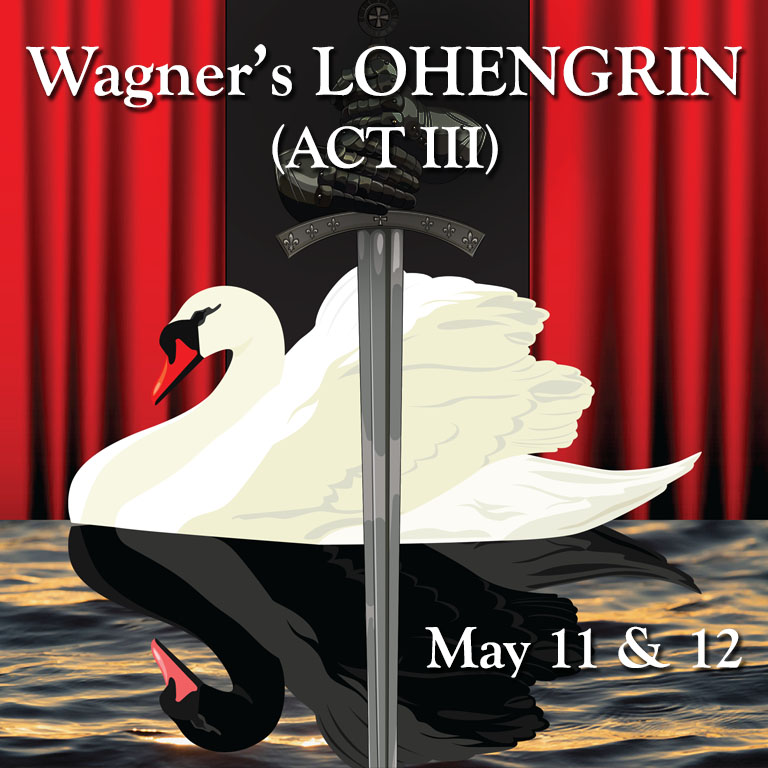 A tour-de-force of operatic singers join the Victoria Choral Society for this epic and triumphant third act of Wagner's renowned opera Lohengrin filled with themes of love, betrayal, mysticism, transformation and royalty. The concert begins with the Prelude from Wagner's Tristan and Isolde followed by the glorious and uplifting Sibelius Symphony No. 7.
Tickets are $33 – $86 and are available here.
For more background on this concert, and complete program notes, click here.
Please join Bass Trombone Bob Fraser for a pre-concert talk in the west lobby one hour before the concert.
Below, hear Maestro Kluxen invite you to the concert.
For your chance to win tickets to the performance, answer Christian's riddle:
What is the name of the piece/movement by Sibelius that involves the swan?
And, what is the name of the hero in that piece?
Send your answers to marketing@victoriasymphony.ca