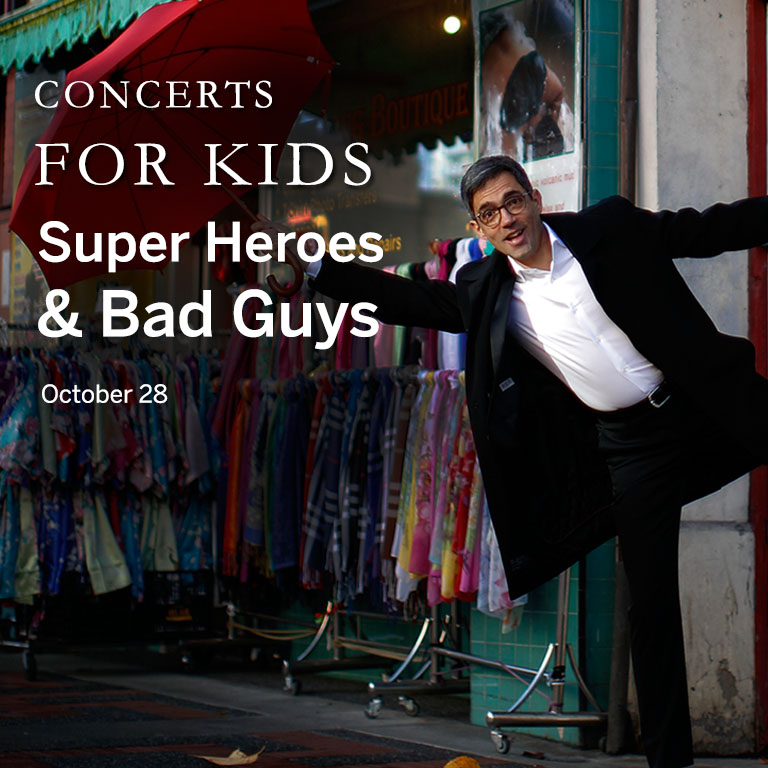 Maestro Joey needs your help! Super Heroes of the world need to unite with the Mighty Maestro to thwart the evil bad guys running amuck in the theatre. Featuring Super Heroes music from Captain America, Star Wars, How to Train Your Dragon and more, this concert is sure to capture the imagination of budding super heroes everywhere. Don't forget your costume!
Tickets are $15 – $25 and are available here.
Don't forget to come early for the VS Instrument Petting Zoo and other activities beginning at 1:30 pm in the lobby!