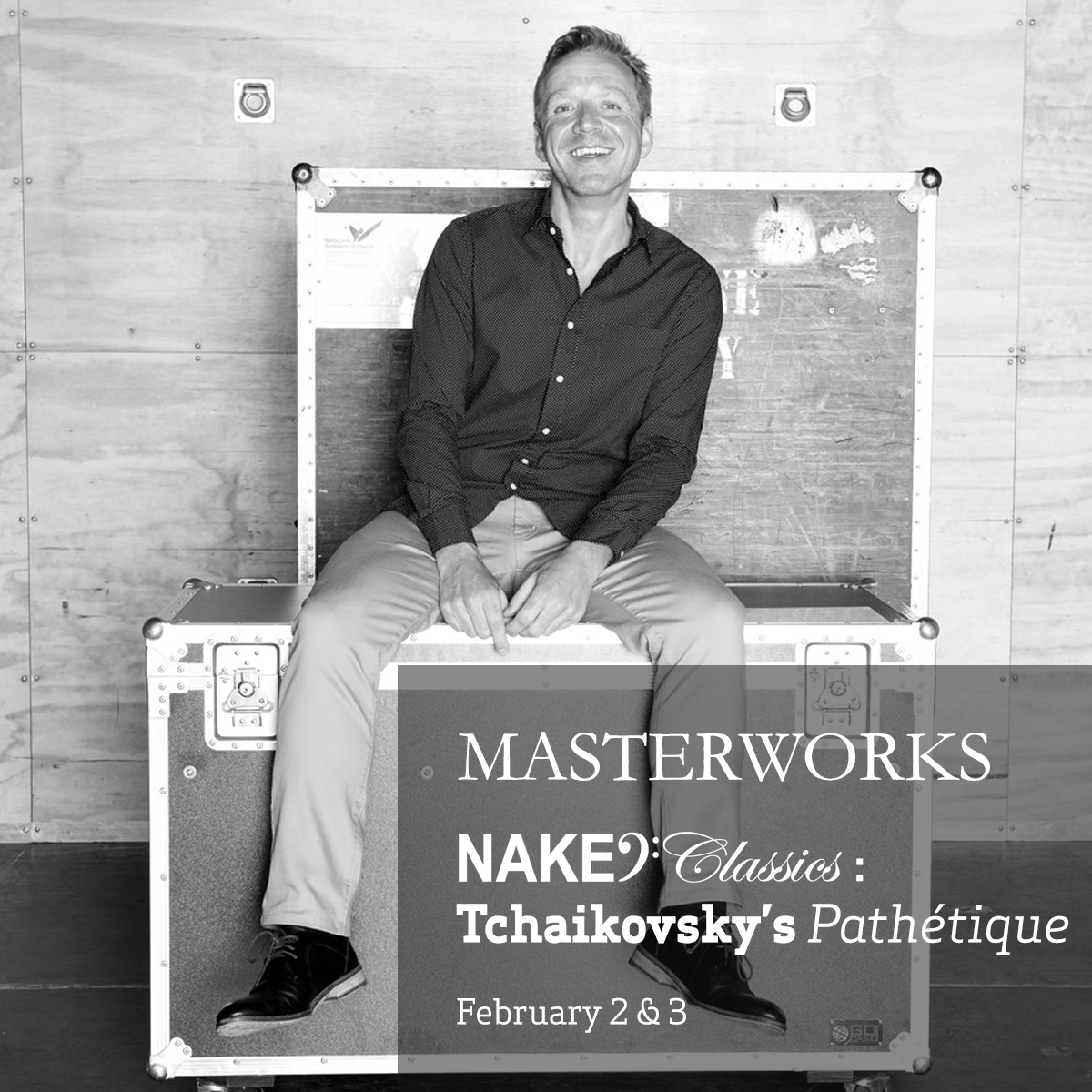 This performance of Naked Classics takes place at the Royal Theatre.
The Sunday, February 2nd performance will take place at the Farquhar at UVic.
Naked Classics animateur Paul Rissmann returns to the VS to "undress" Tchaikovsky's Symphony No. 6"Pathétique." Rissmann introduces this haunting score, unlocking its many secrets and making it accessible to the audience through imagery, musical excerpts with the orchestra live on stage and much more. Following the intermission, Maestro Kluxen leads us through a complete performance of the symphony.
Tickets are $35 – $88. Click here for tickets.
For more background on this concert, click here for complete program notes.
There is NO pre-concert talk for this performance.