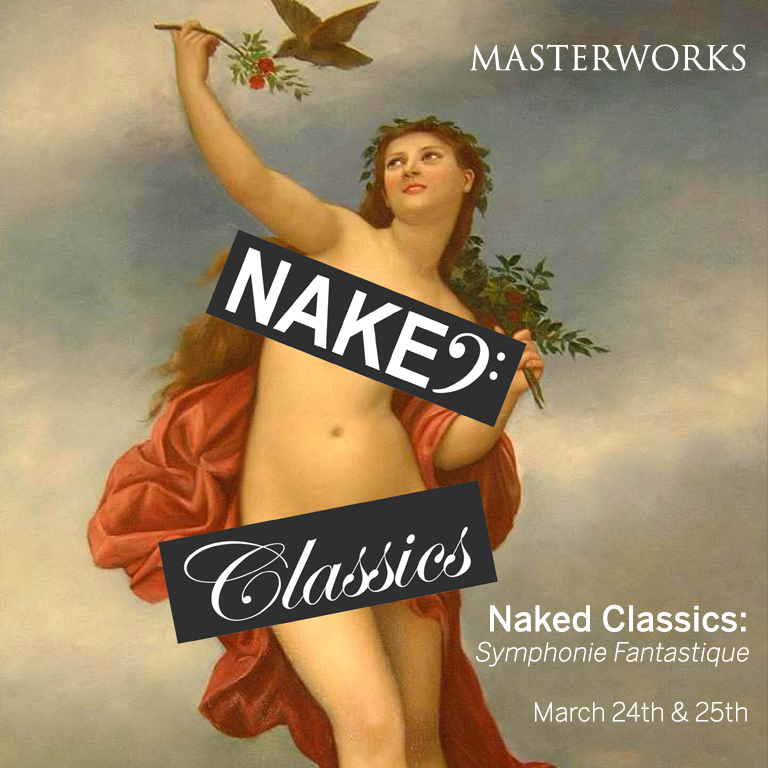 Naked Classics animateur Paul Rissmann joins the VS in undressing this Berlioz masterpiece and explores the history and genius of the work, uncovering secrets in the score and deconstructing the composition using visuals, live excerpts and more! The VS then plays the entire score; the amazingly fresh tale of irrational love that is Symphonie fantastique.
Tickets are $33 – $86 and are available here.
Please join us on Sunday, March 24 prior to the concert for our vsNEW concert featuring new works created by young composers (under the mentorship of our VS Composer in Residence, Marcus Goddard) and performed by VS musicians. The concert will take place in the west lobby at 1:15 and is included in the ticket price.
For more background on this concert and complete program notes, click here.
There are no pre-concert talk for these concerts.
Below, watch Paul Rissmann talk about the upcoming concert!