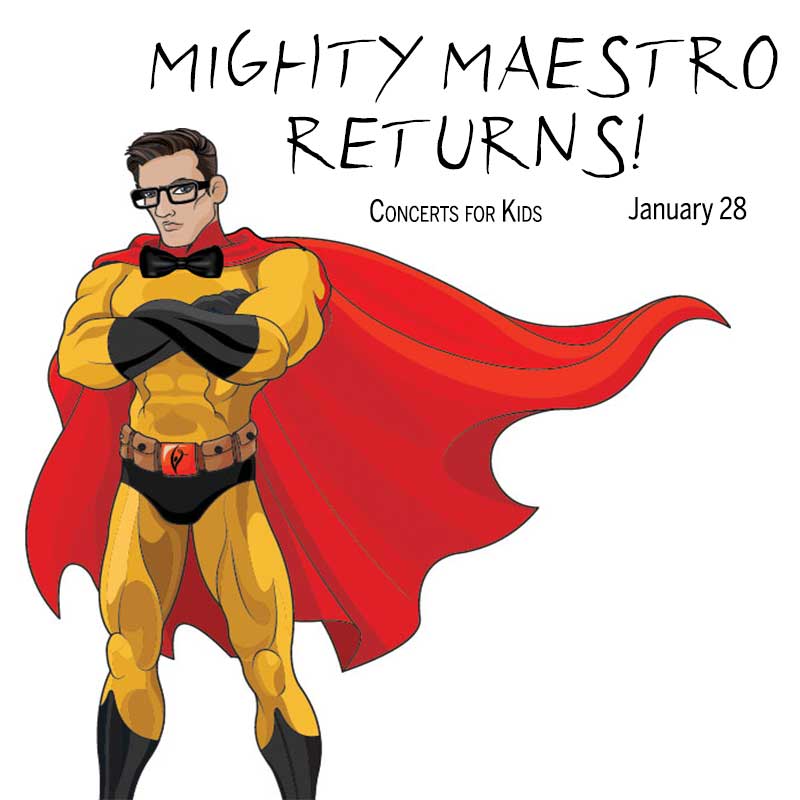 Mighty Maestro returns to take you on a tour of the instruments of the orchestra to discover the magical music musicians create. Join us for a fun, interactive journey through the world of the orchestra and don't forget to come dressed up as your favourite superhero!
Tickets are $15 – $25 and available here.
Don't forget to come early for the VS Instrument Petting Zoo and other activities beginning at 1:30 pm in the lobby!