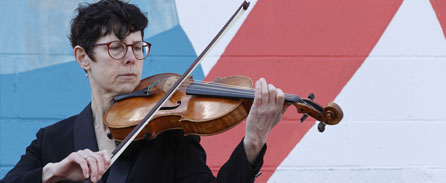 SOLD OUT
–  This trilogy of early Haydn symphonies is inspired by the different times of day – Morning, Noon, and Evening.  Written shortly after he signed his contract with the Esterházy court in May of 1761, these seminal and delightful works marked the start of one of the most prolific situations of musical patronage in all of music history, lasting almost exactly 30 years. Haydn's long-time patron, Prince Esterházy, spent time in Naples and came back with a personal collection of scores including Vivaldi's Four Seasons.  It has been suggested that the Prince mentioned to Haydn that he should compose a similar set of pieces but inspired by the different times of the day. Regular VS collaborator and Music Director of the Pacific Baroque Orchestra, Alexander Weimann, leads from the harpsichord.
*Please note seating is limited to 120 people. Seating is by general admission to assure social distance.
Tickets can be purchased online below or by calling Farquhar at UVic at 250.721.8480.
This concert is sponsored by Island Savings Wealth Management