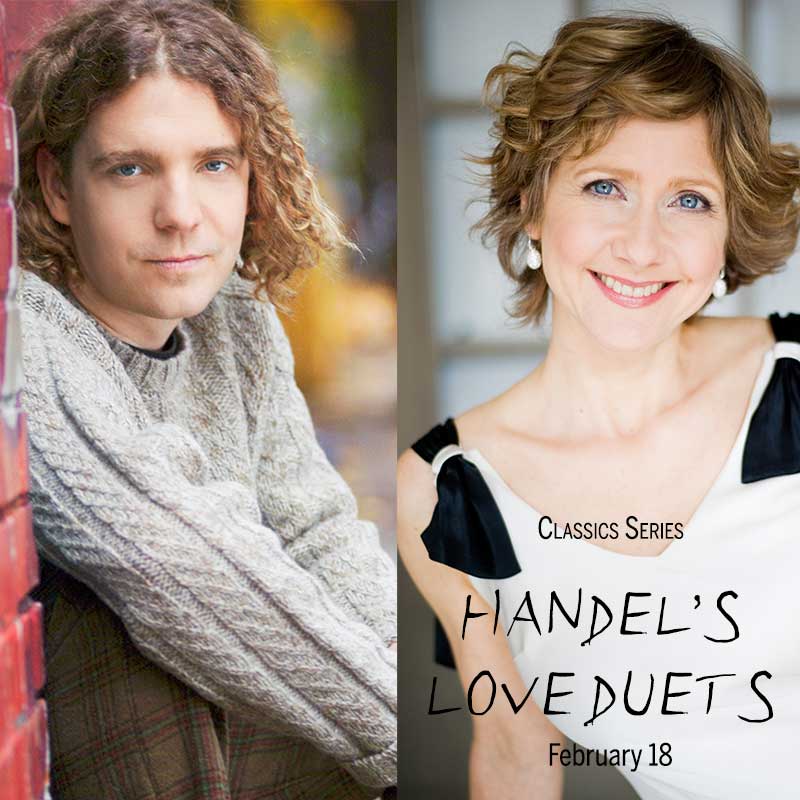 Experience the best of Handel's arias and duets in this dramatic program featuring VS favourite Suzie LeBlanc and much south-after countertenor Daniel Taylor.
Tickets are $35 – $55 and are available here.
Please join Mary Byrne for a pre-concert talk at 1:30 pm in the Senate Chambers, adjacent to the auditorium.
For more background on this concert, click here for complete program notes.
---