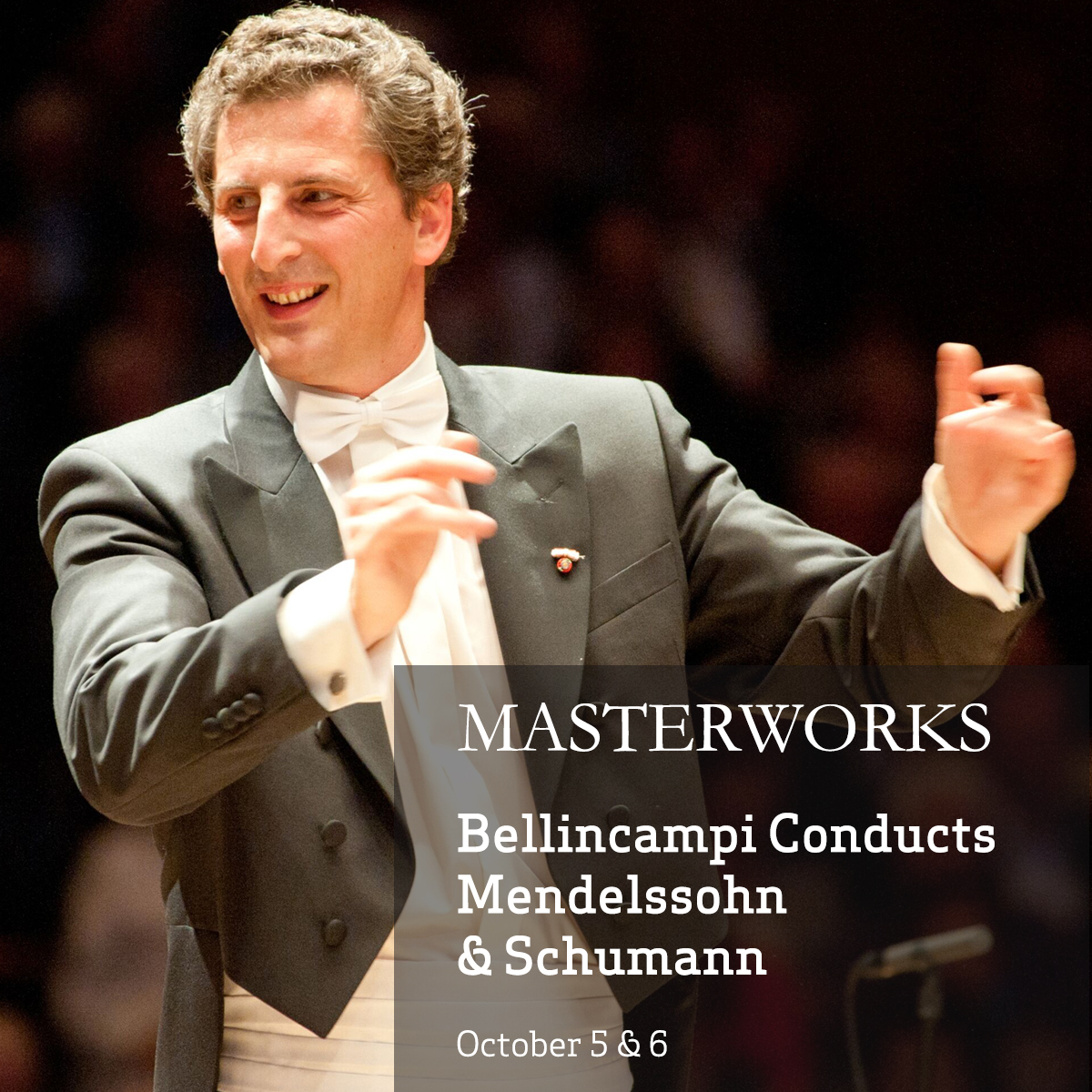 Hailed for playing that is "striking for its intelligence and sensitivity" (Boston Globe), American virtuoso Stefan Jackiw makes his VS debut performing Mendelssohn's lyrical Concerto for Violin. Under the baton of internationally renowned conductor Giordano Bellincampi, the concert comes to a triumphant close with Schumann's dramatic Symphony No. 2 in C major.
Tickets are $35 – $58.
Click here for tickets on Saturday night.
Click here for tickets on Sunday afternoon.
For more background on this concert, click here for complete program notes.
Please join Bass Trombone Bob Fraser for a pre-concert talk one hour before the performance. These talks will be held in the Senate Chambers, adjacent to the Auditorium.