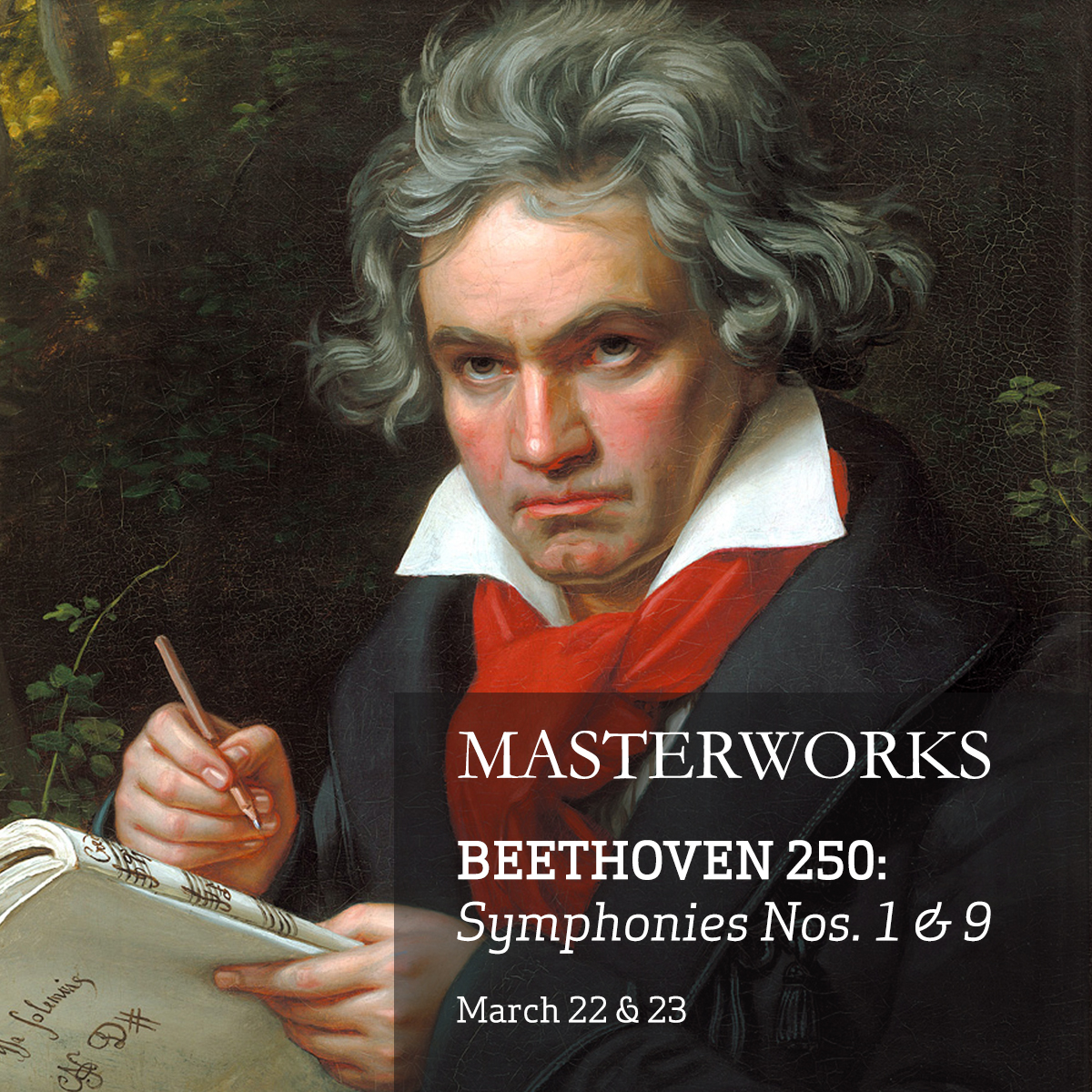 THIS CONCERT HAS BEEN CANCELLED
UPDATE REGARDING COVID-19
Due to the public health advisory announced by Dr. Bonnie Henry, provincial health officer, the Victoria Symphony has suspended all concerts until further notice; including the concert this Sunday, March 15th, 2020.
As the British Columbia Government, as well as top Health officials in British Columbia, have encouraged event organizers to cancel all gatherings of 250 people or more, we at the Victoria Symphony consider it our responsibility to put the well being of our patrons, our volunteers, theatre staff and our orchestra above all else.
At this time we are committed to returning to our performance schedule when it is deemed safe to do so by the British Columbia Government and the top Health officials in British Columbia.
As a non-profit organizations, we rely on the patronage and support of our community. We would like to ask you to consider donating tickets to the concerts that have been disrupted by these unforeseen circumstances.
The following options are available to ticket holders:
Donate your ticket(s) back to the Victoria Symphony and receive a charitable tax receipt
Exchange your ticket(s) for free into another concert
Exchange your ticket(s) for a voucher to a future concert
Request a refund for your ticket(s) affected by cancellations
There is no need to call the box office and exchange your tickets right away as the phone lines will be quite busy over the next few days. We will be honouring all exchanges and donations in the coming weeks. We appreciate your patience and understanding as we deal with this unexpected and unprecedented situation.
We apologize for any inconvenience this may cause. We will continue to provide as much up-to-date information as possible in the coming days. Please refer to our 
website
, direct VS emails as well as our social media channels, which will be regularly updated with any new information or developments.
On behalf of the Victoria Symphony, we hope you remain healthy and well.
This performance in our Beethoven 250 series will take place at The Farquhar at UVic.
Beethoven 250 concludes by displaying his creation from its youthful dawn to climactic conclusion. His first symphony unfolded the beginning of a new era in music, building on the achievements of Haydn and Mozart. Symphony No. 9 remains an unquestioned masterpiece for the ages, perhaps the most famous of the entire classical repertoire, celebrating mankind's potential through a message of praise, passion and glory.
Tickets are $35 – $58. Click here for tickets.
For more background on this concert, click here for complete program notes.
Please join Bass Trombone Bob Fraser for a pre-concert talk one hour before the performance. This talk will be held in the Senate Chambers, adjacent to the Auditorium.