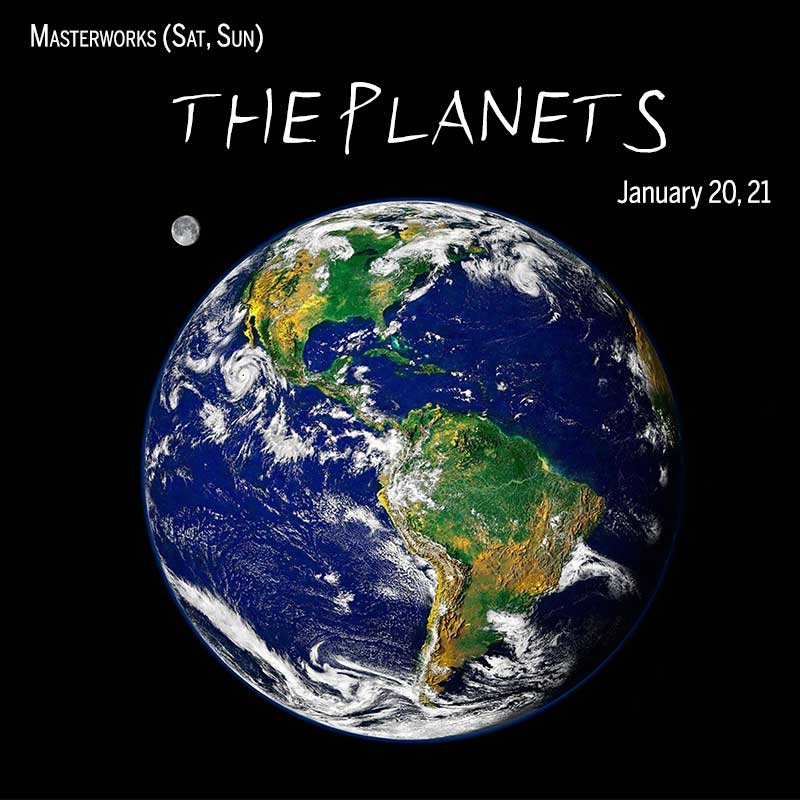 The talented GVYO joins the VS for Holst's dramatic masterpiece The Planets; a musical journey through the ideas and emotions associated with the influence of the planets on the human psyche. Violin sensation Caroline Goulding returns to play Brahms' stunning Violin Concerto.
Tickets are $32 – $85 and available here.
Please join Bass Trombone Bob Fraser for a pre-concert talk in the west lobby one hour before the concert.
For more background on this concert, click here for complete program notes.
---