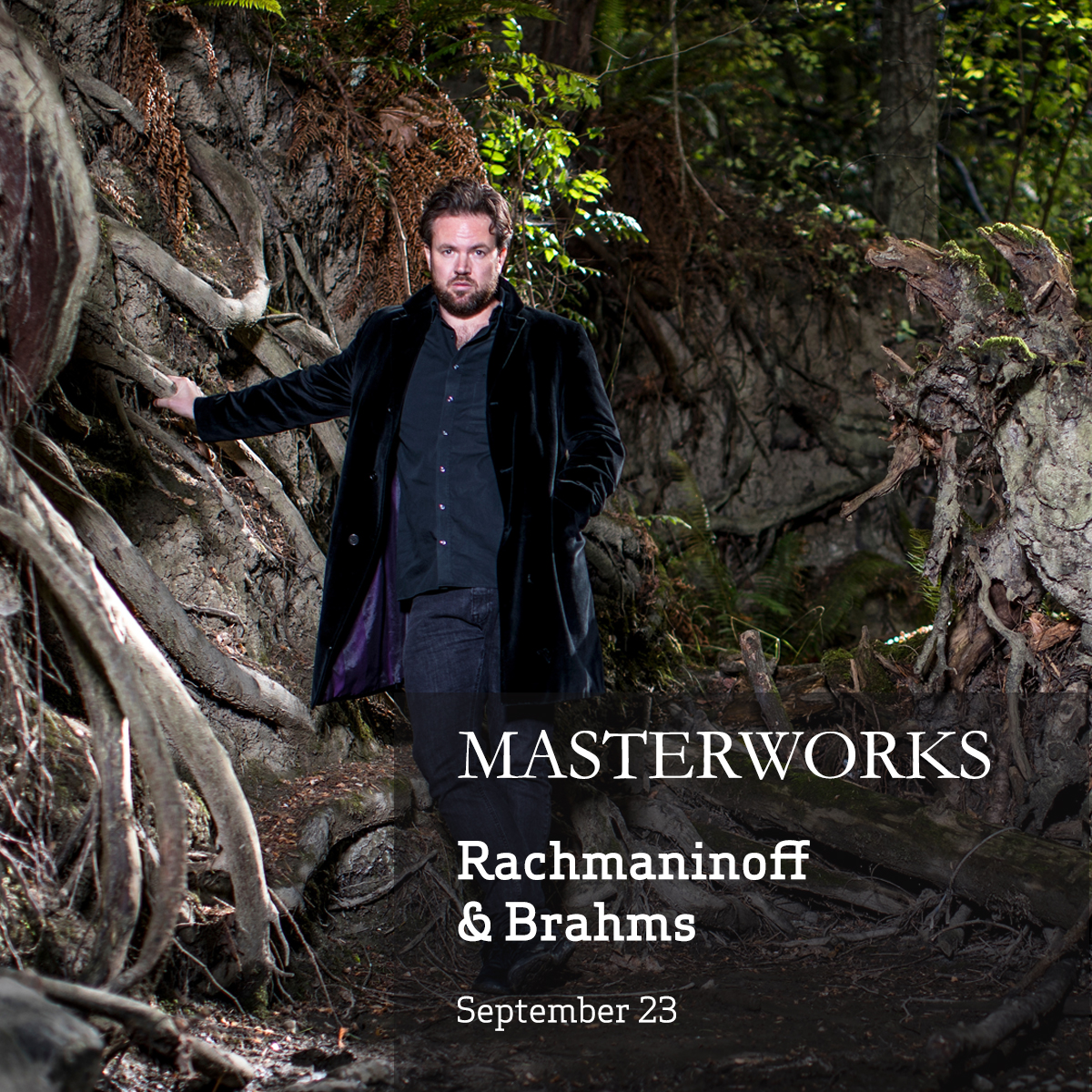 Honens Piano Competition winner Georgy Tchaidze makes his eagerly anticipated debut with the VS performing Rachmaninoff's thrilling Piano Concerto No. 3; one of the most technically and musically challenging of the repertoire. Under the baton of Maestro Kluxen, the VS propels the 19/20 season into place with Brahms' majestic Symphony No. 1.
Tickets are $35 – $88. Click here for tickets.
For more information on this concert, click here for complete program notes.
Please join Bass Trombone Bob Fraser for a pre-concert talk one hour before the performance. This talk will be held in the west lobby.